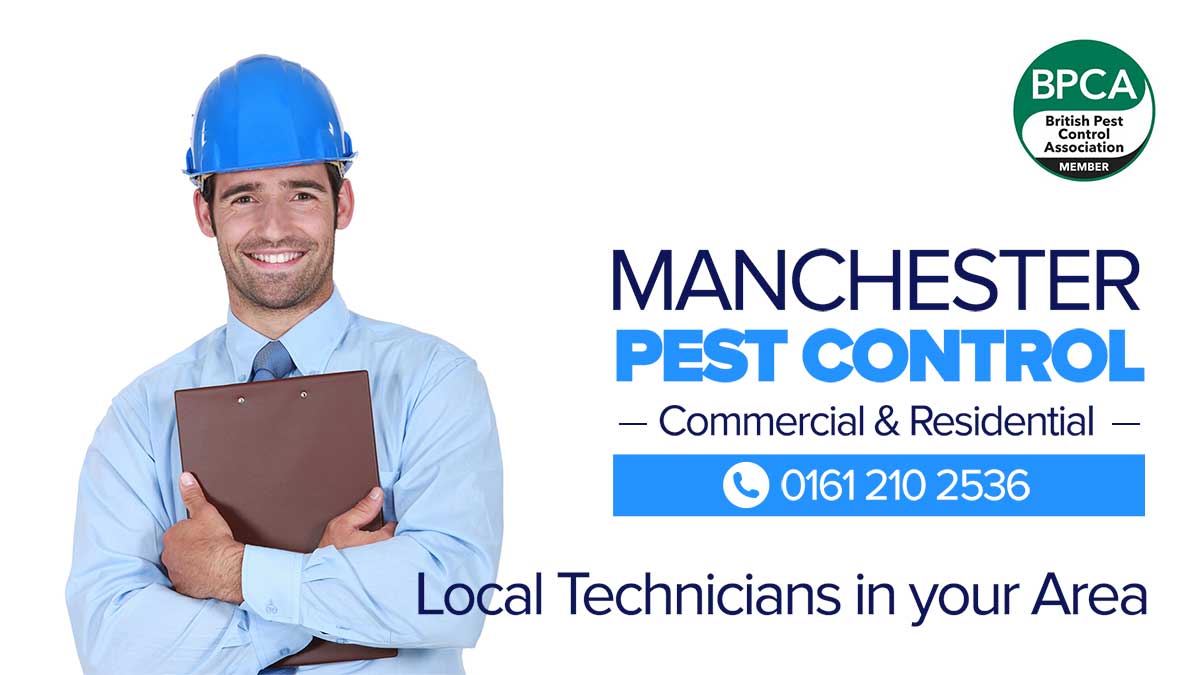 Woodworm Control Manchester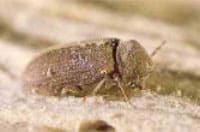 What is Woodworm?
Woodworm is a common name used to describe a number of wood boring insects. The insect larvae cause the damage by boring through the wood which weakens the structure.
What do I look for?
Each year between May and October the Common Furniture Beetle, or Woodworm, exit from the timber. This is called the 'flight season' and is when the beetles bite their way through the surface of the timber making the recognisable small round holes. Once emerged the beetles mate and then the female lays her eggs, up to 80, in cracks and crevices on the wood. The egg hatches into a small larvae which then burrows through the wood for a period of -5 years, increasing in size as it eats the wood. The beetle will then move near to the surface of the wood and pupate into the adult beetle, and the whole cycle starts again.
What do they look like?
The adult beetles are 3-5mm long and brown in colour with a 'hood' over their heads. It can be confused with other insects such as Biscuit beetles so expert identification is needed. You will often find them near windows as they are attracted to the light and around loft hatches.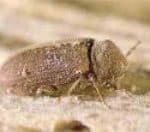 How do I get rid of Woodworm?
The first step is to assess how widespread the infestation is and this is where you will need our assistance.  We would carry out a full survey and a report on the extent of the infestation would be drawn up and it's from this investigation that a planned treatment can be proposed for full control.
---
If you're having problems with woodworm then call Pest Control Manchester on 0161 210 2536 to arrange a survey.
---
Woodworm Control Manchester
Google Customer Reviews
Professionalism, Quality

Reliable service with friendly team. Very proactive and compliant to site policies and procedures. Jobs completed on timely manner.
Rex
Very good professional service by Abbie. Everything was explained clearly and put my mind at rest.
Mary
Our technician, Dylan is first class - knowledgeable, efficient, helpful and cheerful.
Moses
Read more reviews on our pest control services