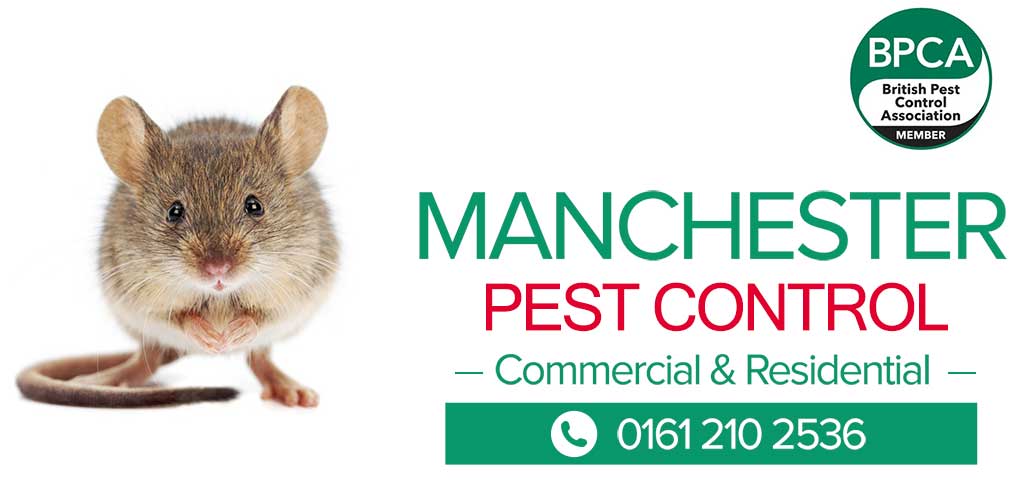 Pest Control Manchester | Mouse Control Manchester
Fully guaranteed pest control treatments against Mice throughout the Manchester area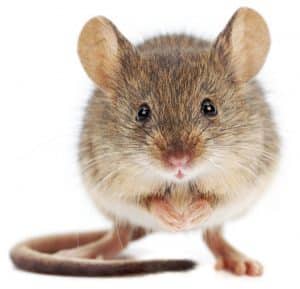 Trade with confidence with a 

BPCA approved pest control contractor
MICE
Mice are small, brownish-grey in colour with a thin tail which is slightly shorter than the overall body length. Their nose is pointed and their ears small with fine hairs.
They have a small, slender appearance with an average weight of 25g. The house mouse is grey coloured whereas the field mouse is a chestnut colour with a white underside.
Their droppings are around 5mm in length and are a thin spindle shape. A mouse will have up to 80 droppings per day depending on the availability of a food source.
The life span of a mouse is on average between 6 – 12 months and in this time they can have between 5-8 litters with up to 4-8 young per litter, each young mouse is mature in 6-8 weeks.
SIGNS OF A MOUSE INFESTATION
Evidence of the presence of mice can be established without the sighting of a live animal. Typical signs may be seen both inside and outside of the premises which include damage to building materials, packaging and food.
Tooth marks may be evident, Mice damage will show as small tooth marks.
Mice tend to nibble at food and will move around chewing and damaging numerous items without completely eating everything.
Recent gnawing particularly through wood can be distinguished by the fresh light coloured appearance of the gnawed surface and the presence of small chewed pieces or cuttings in the vicinity.
Droppings also aid in the identification of an infestation, when droppings are discovered it is important to determine their age as it will indicate whether the infestation is current.
Fresh droppings are soft enough to be pressed out of shape and have a glistening moist appearance, the colour varies according to the kind of food eaten, but usually they are black or nearly black.
Within a few days, depending on climatic conditions, droppings become dry and hard. Later the surface will become dull, and over an extended period of time they assume a greyish, dusty appearance and may crumble easily.
The most positive proof of any infestation, of course, is to see live mice, however, because rodents are generally nocturnal and secretive in their habits, live animals are seldom seen.
In heavy infestations a peculiar musty musk/urine odour may be present.
HOW TO DETER MICE FROM YOUR PROPERTY
Rodents require food, water and shelter to survive. Preventative measures should begin with the design, construction and maintenance of the building in addition to good housekeeping.
Effective cleaning of all parts of the premises and equipment is essential, together with the storage of food in rodent proof containers.
The storage of all refuse in suitable lidded containers is essential and owners should check their property for conditions that are inviting to rodents. i.e. overgrown vegetation.
The building exterior should be carefully examined for structural damage, potential harbourage site, poor sanitation and other conditions conducive to rodent activity.
Specifically:-
Open or loosely covered refuse containers
Overgrown shrubs or vegetation next to the premises
Open or broken windows or screens
Openings around pipes or conduits
Poorly fitting doors or windows
Gaps through brickwork where telephone and electrical lines lead into the home or building
Gaps around waste pipes
Cracked or broken concrete on the building foundation
Piles of wood or debris on the ground around the structure
Pet food and bird feeders
Harbourage sites under outbuildings
WHAT HAPPENS WHEN YOU COME TO MY HOME OR BUSINESS?
Once you have contacted us a suitable appointment time will be made so that our technician can visit your premises to carry out a survey and treatment. The technician will advise on any remedial action to help prevent the mice from entering the premises and then implement a riddance programme.
Typical riddance treatments against Mice would entail three treatments, the initial survey and treatment followed by 2 additional visits at 7 – 10 day intervals to check on the activity and then remove any dead rodents and residual poisons.
All of our treatments are guaranteed to be effective at removing the rats and mice.
We also offer ongoing service contracts so that your premises are protected from the risk of further incoming rats and mice.
Regular service visits, which are determined by the level of risk to your business, would be carried out to check for signs of pest activity and remedial treatments carried out to maintain pest free conditions.
We have a standard service level which is suited to most small businesses and complies with the EHO expectations and we have a BRC level service which is suited to larger businesses who receive supplier audits and need a higher level of reporting.
DIFFERENCE BETWEEN RAT AND MOUSE DROPPINGS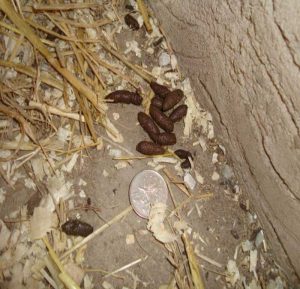 RAT DROPPINGS
Up to 40 droppings per day, large up to 2 -3cm in length, usually in groups.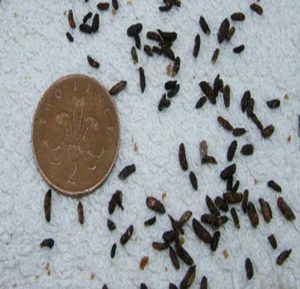 MOUSE DROPPINGS
Up to 80 droppings per day around 5mm in length spread out over large areas.
---
If you're having problems with mice then call Pest Control Manchester on 0161 210 2536 to arrange a survey.
---
more information....
Empty section. Edit page to add content here.
Google Customer Reviews
Professionalism, Quality

Reliable service with friendly team. Very proactive and compliant to site policies and procedures. Jobs completed on timely manner.
Rex
Very good professional service by Abbie. Everything was explained clearly and put my mind at rest.
Mary
Our technician, Dylan is first class - knowledgeable, efficient, helpful and cheerful.
Moses
Read more reviews on our pest control services