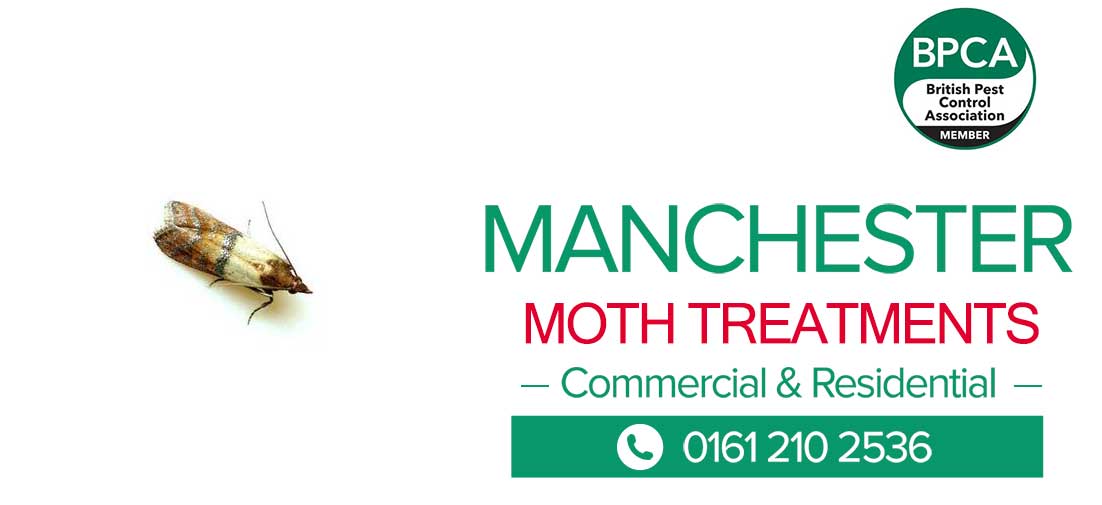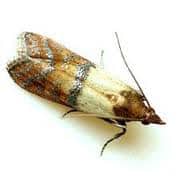 Where Will I Find the Moths?
Moths can be found infesting a variety of products, some species will infest products associated with food, and others infest textiles.
Significance of Moths
It is the larvae of the moths that cause the most damage eating their way through clothing and carpets causing holes and fabric damage.
Flour moths will infest the food product leaving frass and webbing rendering the product unusable.
The adults are not responsible for any of the damage as they either feed on liquid food or don't feed at all.
Frass and webbing are a huge problem, webbing can coat commodities entirely and be the cause of blocked machinery and ducts. The problem is made worse when webbing becomes mixed with frass, food and general debris.
In domestic properties, moth larvae cause significant damage to clothes, carpets, furniture and other textiles.
Control of Moths
The timing and method of moth control depends on the species. The moth larvae are often difficult to reach as they are usually concealed in the fabric of buildings or food stuffs and their presence only becomes obvious when they migrate.
Adhesive traps can be used to monitor the presence of stored product moths, they have capsules that release pheromones to attract the moths attached to a sicky surface in which the moths become trapped.
Hygiene is always important when dealing with moths, depriving them of suitable conditions to develop and thrive.
Warehouses and food production areas need to be well maintained, easily cleaned and use the correct storage methods and conditions.
Any cracks should be kept to a minimum, so the moths don't have places to hide.
All stored commodities must be stacked above floor level with a gap around all sides and away from the ceiling to allow ventilation, easy cleaning and insecticidal treatment if necessary.
Any spillages should be cleaned up as soon as possible, and any infested goods should be removed and fumigated or destroyed. Any uncontaminated goods should be stored well away from infested goods.
When dealing with house or clothes moths, all fabrics should be inspected regularly and cleaned. It is worth remembering that moths favour soiled fabrics over clean ones.
Top tip – if you have small items of clothing that moths have attacked place the item in a bag and then into a freezer for 24 hours. This will kill any larvae, allow to defrost naturally and then wash.
For the best chance of controlling moths' insecticidal treatments should be combined with good hygiene.
There are other methods of controlling moths such as fumigation, Exosect mating control system, contact us on 0161 210 2536 to arrange a survey
---
If you're having problems with moths then call Pest Control Manchester on 0161 210 2536 to arrange a survey.
---
Google Customer Reviews
Professionalism, Quality

Reliable service with friendly team. Very proactive and compliant to site policies and procedures. Jobs completed on timely manner.
Rex
Very good professional service by Abbie. Everything was explained clearly and put my mind at rest.
Mary
Our technician, Dylan is first class - knowledgeable, efficient, helpful and cheerful.
Moses
Read more reviews on our pest control services