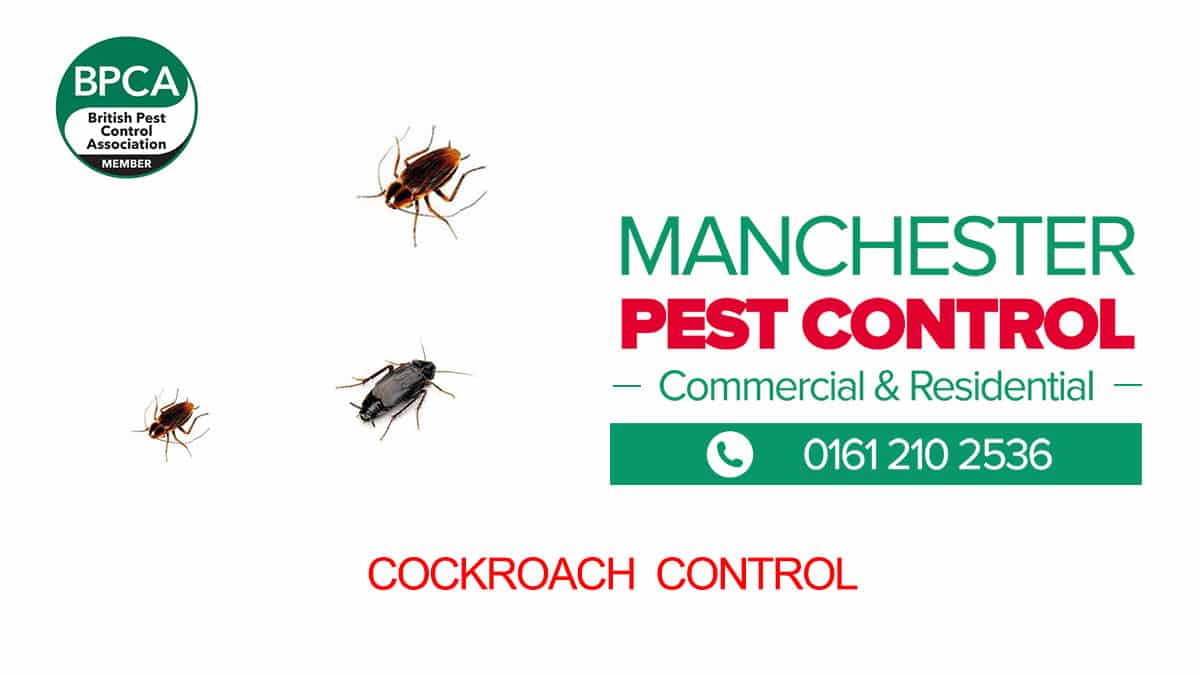 Cockroach Control Manchester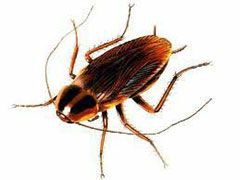 Where will I find Cockroaches?
Cockroaches are commonly found in commercial premises associated with handling or producing food.
Other common places you can find cockroaches include, public buildings and domestic premises such as apartment blocks.
Cockroaches are nocturnal so they hide away during the day in places such as cracks, sinks, drains, behind cupboards, cookers and fridge motor compartments.
An infestation can occur when eggs have been transported via, laundry, cates and packaging, raw materials, or cockroaches have entered the building via refuse chutes or drains.
Significance of Cockroaches in Manchester
Cockroaches can carry and spread diseases such as, gastroenteritis, dysentery, poliomyelitis and typhoid.
Cockroaches survive off an omnivorous diet including things such as, soiled septic dressings, hair, fermenting substances, parchment, leather, faeces, wallpaper and food intended for human consumption.
Cockroaches and their faeces can also cause allergic reactions, particularly to more sensitive individuals such as asthmatics.
Exposure can be a result of inhalation of materials from the cockroach in airborne dust or ingestion of tainted foods.
Food may also be tainted with the smell of the cockroach, this is produces by, faeces, dead insects and abdominal/salivary gland secretions.
Control of Cockroaches
To successfully control cockroaches would depend on the species, this can be quite a complex process as a control method will have to be individually tailored to each species.
Assessment of cockroach infestations
In order to control a cockroach infestation, the first step must be a professional carrying out an assessment to distinguish the species and the extent of the infestation.
It is necessary to inspect the entire property and if possible, any adjoining properties.
The assessment is usually quite in-depth using cockroach monitoring traps, looking for cast skins, egg cases, droppings etc.
Additional Control Measures
Hygiene/Maintenance
• Deny access to food and water
• Deny access to harbourages so cockroaches have no hiding places or access to the building
• Keep to a high standard of cleanliness
• Check all incoming materials for egg cases, particularly laundry and packaging
• Keep property well ventilated
Other measures include:
• Insecticidal control surface sprays
• Space Sprays
• Insecticidal Baits
It is important not to try any of these measures unless you are sure you know what you are dealing with and how to safely use the products.
To ensure a cockroach infestation is properly eradicated it is strongly advised that you call in professional pest control technicians to ensure the infestation is dealt with effectively and safely.
---
If you're having problems with cockroaches then call Pest Control Manchester on 0161 210 2536 to arrange a survey.
---
more information....
Empty section. Edit page to add content here.
Google Customer Reviews
Professionalism, Quality Reliable service with friendly team. Very proactive and compliant to site policies and procedures. Jobs completed on timely manner.
Rex
Very good professional service by Abbie. Everything was explained clearly and put my mind at rest.
Mary
Our technician, Dylan is first class - knowledgeable, efficient, helpful and cheerful.
Moses